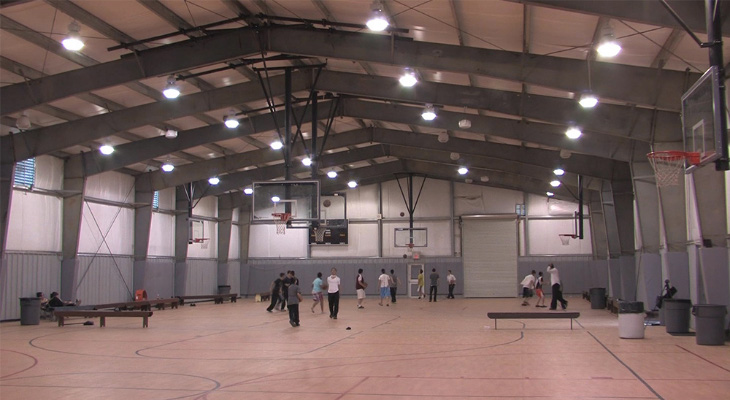 Recreational Steel Buildings
When it comes to experience in recreational steel buildings, no one beats Prime Steel Buildings.

The factory's engineering department will help you design a steel building that can affordably meet any of your recreational building needs. We have designed steel buildings for basketball courts, volleyball courts, indoor baseball facilities, hockey rinks, motocross parks, paintball arenas, snowmobile clubs, bowling alleys, tennis courts, and many other recreational uses.

Whether you need a 1/2 court size building or a full stadium, a pre-engineered steel building will save you up to 40% off the cost of conventional construction. With clear span widths up to 250', multiple spans up to 600' and standard heights to 50', we can accommodate whatever need you may have. Our prefabricated steel buildings will also save money by cutting your construction time in half.

The engineering department can produce stamped engineered blueprints for all 50 states and will work directly with your architect, existing CAD drawings, or can original design your steel building project.

For over 30 years Prime Steel Buildings have been designing and shipping recreational building around the world. Give us a call today and we will help you get started on your building project.