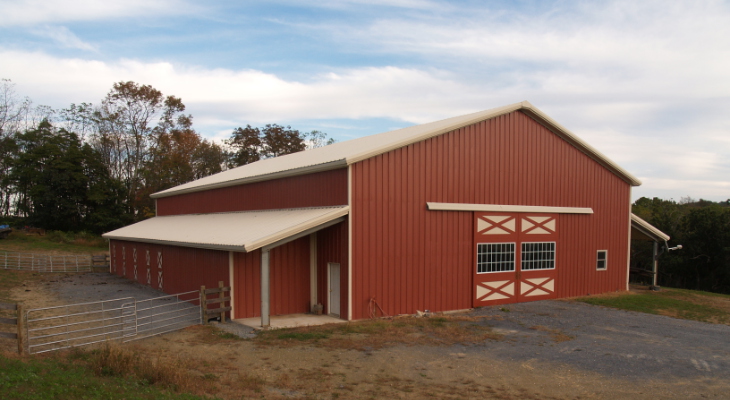 AGRICULTURAL BUILDINGS
For over 30 years Prime Steel buildings has worked hand in hand with the farmers of America to design and produce only the highest quality steel buildings possible. Whether you need steel farm buildings for livestock, grain storage, equipment repair or any other agricultural use you can depend on us.

Designed with clear span interiors from 30' to 250' you will be able to maximize the use of your metal farm building without having to worry about any posts or interior obstructions. The engineering department at the factory can design your building to accommodate any size or shape of door, so you can get all your large equipment under one roof. Because there are no cords or webbed trusses in our steel building design you will not have to worry about insects, or vermin nesting in the rafters of your steel building. You can also save up to 40% on your fire insurance costs versus wood pole buildings.

By using only the highest quality steel in our buildings we can offer you the longest warranties in the steel building industry. When it comes to protecting your investment in equipment and commodities nothing will give you more years of service than a steel farm building from Prime Steel Buildings.